Who will benefit from the service?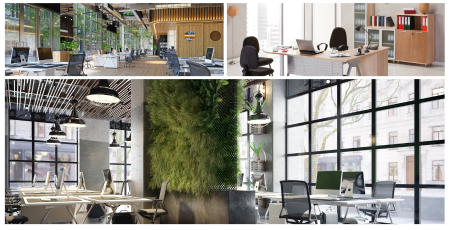 Companies not employing full-time maintenance staff.
Companies whose premises are often visited by customers, where it's essential that appearances are in good order.
Companies that want to minimize their spending on maintenance repairs and cut down on the number of different trades-people attending their premises.
We provide annual maintenance contracts for offices. We understand that maintaining an impression is necessary for management. Everything should appear in good order. With the help of an annual maintenance contract, the management can retain the beautiful appeal for a long time.
How will you benefit from the service?

By making proactive provision for your maintenance requirements, you can control your cash flow with more accuracy whilst reducing the risk of unforeseen expenditure.
You will save time trying to arrange for different contractors to attend your premises – Simply email your orders or call our booking line for all your maintenance requirements.
You can leave the booking of work to your staff without worrying about them incurring unnecessary charges.
Fast response times – Our contract clients get priority.
Warranty on workmanship
We use only genuine spares supplied by the concerned brand
We stand behind our work and offer a service guarantee on all workmanship
Annual maintenance for apartments

All types of properties require proper maintenance. With the help of annual maintenance for apartments and flats, you can keep them in the finest condition. Through proper maintenance, it becomes possible to retain the efficiency of the assets. Moreover, the service life of apartments and flats are also extended. Time-to-time maintenance allows us to identify structural defects and other issues. The team of RepairCart is very dedicated, and we leave no stone unturned to meet the expectations of the customers. The scheduled preventive maintenance keeps the immovable assets in the best condition. We do not know when unexpected failure might occur. However, it is still possible to minimize the chance through preventive maintenance. At RepairCart, we provide affordable annual maintenance for apartments.
Annual maintenance for villas
Home Maintenance Packages In Dubai
You are very lucky to live in a villa. However, in order to avoid potential problems and hassles, you must opt for annual maintenance for villas. It will bring you peace of mind. When appliances don't function normally, there is a problem in water or electricity supply, and life becomes difficult. Your villa requires proper maintenance on a regular basis. We will ensure that your villa is maintained in the best possible condition. RepairCart is known for providing reliable, satisfying and quality service.
The benefit of the annual maintenance contract

Easy availability of dedicated technicians
Economical and the service is easily available for emergency repair
Helps to save time
The entire system can be kept in a sound condition
The clients get priority after signing annual maintenance contracts during the emergency situation
Devoid of surprise or hidden charges
Feel free to contact the team of RepairCart to learn more about annual maintenance